Reviews are important and our shopping decisions are influenced by the comments we read.
As online jewellers, we benefit greatly from fantastic reviews, left by our existing customers on independent sites such as Feefo.com and our shop ratings on Etsy and eBay.
At the time of writing this article (March 2021), Chains of Gold has over 200 reviews on Feefo.com. Reviews on Feefo.com are from verified customers only and the review count is for the last 12 months.
Our Chains of Gold shop on Etsy has 663 reviews from over 4000 sales.
Customers on Etsy are based all over the world and enjoy the same prices, free shipping and returns as those who shop directly via our website.
Chains of Gold is a Top Rated seller on Ebay, with 1691 reviews showing a high standard of service and customer care.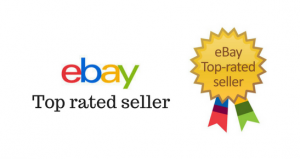 Trust Pilot Reviews
As a company, Chains of Gold decided not to use Trust Pilot as a platform for our customer's review.
Anyone can review a company or service on Trust Pilot without any proof of ever having used such services or having purchased the reviewed products.
Companies are forced to pay to defend their reputation against unverified reviews, potentially false. Chains of Gold refuses to pay to engage with individuals leaving Trust Pilot Reviews against unverified purchases.
References to Trust Pilot reviews and the reasons why Chains of Gold decided not to join can also be verified on this article from "This is Money" from 2019
https://www.thisismoney.co.uk/money/news/article-7549909/Can-trust-Trustpilots-reviews-firms-dont-pay-it.html
Trusting your Own Instincts
Whether you are shopping for a high value item or looking for a service, check several review sites and compare what you find.
We had potential customers calling asking about these bad reviews for Chains of Gold on Trust Pilot.
Our Answer to that is:
Thousands of reviews elsewhere stand head above shoulders against the mere 6 negative reviews for Chains of Gold on Trust Pilot.
Which one would you trust?
Need Help?
Please get in touch by emailing [email protected] or call our customer services team on 01793 340086.